Explore the Additional Services We Offer for Bradenton, FL, Area Residents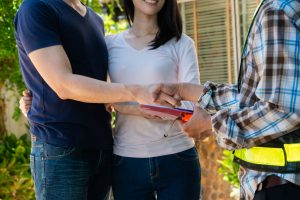 At Hydrology Water Solutions, we aim to be a reliable source for high-quality home solutions for residents of Bradenton, Florida. While water is in our name, we can deliver a whole lot more than just water treatment systems and services. In fact, we offer an array of additional services, including solutions for:
Air Filtration
The air you breathe at home should be as clean as the water you drink, which is why we offer premium Aerus air purifier systems to ensure you can breathe easy.
Soap Services
A cleaner home often comes down to the right cleaning products. For the cleanest home possible, you can have us provide top-quality soap products from brands we trust with our five-year soap program.
Laundry Pro
The Laundry Pro 2.0 system by Aerus makes cleaner, brighter laundry loads possible—all without the need to use chemical agents or harsh detergents.
Pressure Washing
Your home can be as clean on the outside as it is on the inside with our pressure washing service, which removes dirt and grime to reveal a home exterior that's as beautiful as ever.
Salt Delivery Service
If you use salt to soften the water at your home but dread having to carry those hefty bags, simply give us a call to do it for you with our salt delivery service.
Pool Maintenance
We go beyond just treating the water within your home, as we also offer pool maintenance as part of our additional service offerings.
Learn More About the Additional Services We Offer
If you have questions about the additional services we offer or would like to schedule a free consultation at your own home, contact the team at Hydrology Water Solutions today. We're based in Bradenton, FL, and proudly serve residents of the greater bay area.