The Local Water Treatment Company Residents of the Bay Area Trust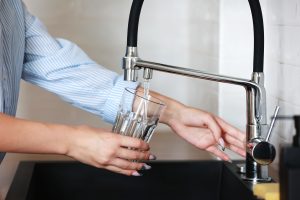 Have you ever stopped to notice how often you use water throughout the average day? Whether it's in the kitchen, bathroom, laundry room, or anywhere else within your home, water is important. At Hydrology Water Solutions, we specialize in providing exceptional water treatment solutions that enhance the quality of our customers' water—and with that, the quality of their lives. As a local water treatment company, we take pride in delivering personalized solutions and a level of service that's second to none for our customers here in Bradenton, Florida, and throughout the greater bay area.
Areas We Serve
Hydrology Water Solutions is a local water treatment company that proudly serves the following areas:
Our services extend to communities throughout the greater bay area, so don't hesitate to reach out to ask if we can come to your city.
Our Water Treatment Solutions
Whether you're worried about the water you drink or the water you wash your clothes with, we have the specialized solutions you need to restore confidence in the quality of your water. Our water treatment services include options for:
Whole-home water filtration systems
Drinking water systems
Problem-water filters
Reverse osmosis systems
Commercial water systems
Water system maintenance and repairs
Laundry Pro
Air purifiers
We even offer an array of additional services to ensure your entire home is in great shape, from fencing and pressure washing to air purifiers, soap, and more. Plus, we offer free water testing and evaluations to guarantee that you get the right service for your specific needs.
Learn More About Our Local Water Treatment Company
If you're ready to improve your home with better smelling, better tasting, better quality water, Hydrology Water Solutions is the local water treatment company to call. Contact us today to learn more about the services we offer for residents of the greater Bradenton, FL, area and to schedule your free consultation.