Providing Top-of-the-Line Drinking Water Filtration Systems for Bradenton, FL, Area Residents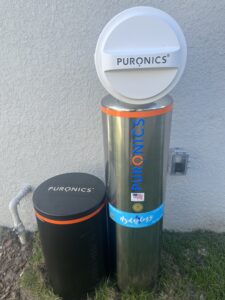 While there's plenty to love about living in Florida, the quality of the water from your tap probably isn't one of them. With a little help from the experts at Hydrology Water Solutions, though, it can be. ­­­As a full-service water treatment company based in Bradenton, we offer best-in-class drinking water filtration systems for Bay area residents that are ready to improve the taste, smell, and overall quality of the water at their property.
About Our Drinking Water Filtration Systems
At Hydrology Water Solutions, we believe that having reliable access to safe and delicious drinking water should be simple. That's why we install premium drinking water systems that take the hard work out of filtering your water, as they utilize the power of reverse osmosis to remove impurities before the water reaches your glass. We offer top-of-the-line products from industry-leading manufacturer Puronics®, including:
The MICROMAX™ 8500 five-stage drinking water filtration system
The MICROMAX™ 7000 four-stage water filter
In addition, we can also install a Puronics PUR-ALKALINE FILTER at your home. This innovative product works in conjunction with your water filtration system to put essential minerals back into your drinking water while keeping out all the bad stuff—like chlorine, pharmaceuticals, dissolved metals, lead, and other contaminants.
Healthier Hydration Made Simple
When you're ready to invest in a drinking water system that suits your specific needs, there's only one name you need to know: Hydrology Water Solutions. As a local company, we understand the issues that Bradenton, FL, area residents face when it comes to their water, but we're here to offer reliable solutions that work for the long run. To learn more about the drinking water systems we can install in your area and to schedule your free consultation, contact us today.