Experience the Benefits of a Laundry Pro 2.0 System at Your Bradenton, FL, Home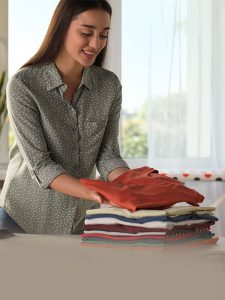 If you're feeling frustrated by laundry that's less than fresh, the problem may have more to do with your water than with your washing machine. Thankfully, there's a simple solution that can provide you with cleaner, fresher loads of laundry without the need for harsh chemicals: a Laundry Pro 2.0 system installed by the experts at Hydrology Water Solutions. As a full-service water treatment company based in Bradenton, Florida, we are proud to offer this innovative and eco-friendly product to our customers in the greater Bay area.
Clean Laundry Without the Chemicals
Manufactured by Aerus, the Laundry Pro 2.0 system produces better laundering results without any detergents, bleach, or softeners. It's all thanks to the exclusive ActivePure® Technology, which Aerus combines with oxygen-based oxidizers for a cleaning action that lifts away dirt, grime, and odor-causing bacteria. This results in:
No need for detergent
Reduced or eliminated maintenance
Brighter colors and whiter whites
Less chance of itching or redness caused by allergens in detergents
A more environmentally friendly home
This top-of-the-line washing machine oxidizer uses the power of oxygen to remove dirt and stains and make clothes softer. What's more, the Laundry Pro 2.0 works with cold water, which requires less energy usage overall and makes your home more eco-friendly.
Learn More About the Laundry Pro 2.0
Ready to improve the quality of your laundry with a clean and simple solution? If so, it's time to give the team at Hydrology Water Solutions a call. Contact us today to learn more about the Laundry Pro 2.0 system we can install at your home in the Bradenton, FL, area.