Providing Top-Notch Water Treatment Services for Residents of the Bradenton, FL, Area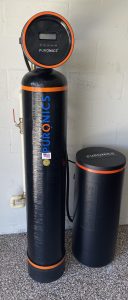 Have you ever stopped to notice how often you use the water at your home? From brushing your teeth to doing your laundry and even filling your glass to drink with dinner, water is an essential part of your daily life. The quality of that water you use every day counts, which is why Hydrology Water Solutions provides an array of water treatment services for bay area residents. Whether you already have a water filtration system that needs some work or are ready to invest in a new system that's perfect for your family's needs, we're the water system service company to trust for exceptional water treatment solutions.
Our Water Treatment System Services
Understanding the issues that face your property's water isn't always crystal clear, but your water can be with a little help from our team. Our specialized water treatment services include:
What's more, we even offer additional services that go beyond just water. From air filtration systems to fencing and more, we're the only water treatment service provider you need to call.
Turn to the Local Water Treatment Service Specialists
Whatever your home water system needs may be, Hydrology Water Solutions has you covered. Based in Bradenton, Florida, we proudly serve the greater bay area with reliable water treatment services. To schedule your free consultation, contact us today.