The Company to Trust for Water Quality Testing & Evaluation Services in the Bradenton, FL, Area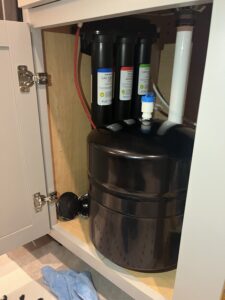 At Hydrology Water Solutions, we believe that no one should have to compromise on the quality of the water at their property. That's why, as a full-service water treatment company based in Bradenton, Florida, we offer specialized solutions for local homeowners and business owners who are concerned about the quality of their water. In order to address any issues that are present and recommend the best path forward, we begin every project with a complimentary water quality testing service.
The Benefits of a Home Water Evaluation
Water is essential to life, and home water testing is essential for getting an idea about the overall quality of the water at a given property. When you turn to Hydrology Water Solutions for a water quality test at your home, you can count on us to evaluate water hardness as well as check for the presence of chemicals, acid, minerals, or other impurities. With our water quality testing, we can diagnose potential problems and recommend reliable solutions that may include a:
Once we complete your home water analysis, we can discuss the best option for your specific wants, needs, and budget. As an Authorized Dealer for Puronics®, we install only top-of-the-line water filtration systems that are specifically designed to target the source of your property's water problems.
Schedule Your Free Water Quality Evaluation Today
Whatever your reasons are for seeking a better understanding of the overall quality of your home's water, Hydrology Water Solutions is the company to call for help. Contact us today to learn more about our systems and services and to schedule your free water quality test at your Bradenton, FL, area property.