Providing Top-Quality Commercial Water Treatment Systems for Businesses Across the Bradenton, FL, Area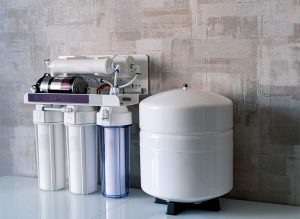 If you own a business, you know that providing a safe and healthy work environment isn't just important—it's essential. Having access to high-quality water is a major part of that, and that's where Hydrology Water Solutions comes in. We offer top-of-the-line commercial water treatment systems for businesses in Bradenton, Florida, and the greater Bay area, and we can help you feel good about the water you provide your customers and employees.
About Our Commercial Water Systems
Water filtration systems are designed to remove harmful contaminants, chemicals, and minerals and leave only clean, healthy, and delicious water in the process. However, not all commercial water treatment systems can provide the same level of performance. That's why, at Hydrology Water Solutions, we partner with leading manufacturers like Puronics® to provide customers with top-of-the-line filters that can help you save on energy and plumbing repairs, extend the life of your appliances, and improve the overall quality of the water at your commercial property. You can turn to us for:
Commercial water softener systems – Water conditioners and softeners can help protect your plumbing system and water-using appliances against problems associated with scale buildup, and our commercial systems are designed specifically for handling large volumes of water.
Commercial reverse osmosis systems – By removing harmful metals, minerals, and other impurities from your water, these reverse osmosis (RO) filters provide better- tasting, better-smelling water without the use of chemicals, which is an environmentally friendly option.
Partner With the Local Commercial Water Filtration Specialists
Your customers and employees deserve safe, healthy water that tastes great, so give them just that with a little help from the experts at Hydrology Water Solutions. To learn more about our commercial water treatment systems or to schedule a water evaluation and consultation at your business in the Bradenton, FL, area, contact us today.