Providing Specialized Water Filtering Systems for Homes in the Bradenton, FL, Area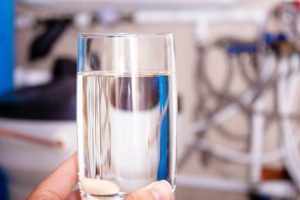 If you're dealing with problems with chlorine, chloramine, iron, sulfur, or even haloacetic acids (HAAs) in the water at your home, Hydrology Water Solutions is the company to call for help. As an Authorized Dealer for Puronics®, we offer top-of-the-line water filtering systems for homes in Bradenton, Florida, and the greater Bay area. These specialized treatment systems for problem water are designed to target the unique types of issues you might be facing with the water at your property, leaving only high-quality water in their wake for a healthier home.
Explore Our Water Filtering Treatment Systems
Whether you're dealing with water that has a less-than-pleasant smell, tastes a little too much like chlorine, or has another issue that needs to be addressed, we have an option to suit your specific needs. The Puronics home water filtering systems we install include:
IRONMAX™ iGen® Whole-House Water Filter
A "green," chemical-free product that's ideal for homes with well water, the Ironmax™ water filtration system is a cost-effective solution that removes iron from your water in order to help:
Preserve fixtures
Protect appliances
Provide better-tasting water
Prevent iron stains
FA™ SERIES Custom Water Treatment Systems
Oftentimes, unique water problems require unique solutions, and that's where this home water filtering system comes in. The Puronics FA™ series water conditioner is available with four different filter media so that you can select the right one for your home's water needs, whether that be iron removal, chlorine removal, acid neutralization, or sediment filtration.
Get a Premium Water Filtering System for Your Home
It's time to stop settling for bad water at your home. For a customized water treatment system that addresses the exact problems you're dealing with in your water, turn to the experts at Hydrology Water Solutions. Contact us today to learn more about the residential water filtering systems we install in the greater Bradenton, FL, area.