Enhance Your Property in the Bradenton, FL, Area With a Reverse Osmosis Water Filter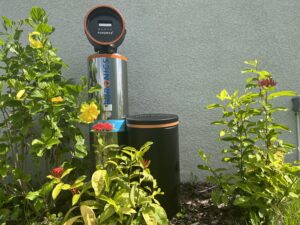 If you're worried about the quality of the water at your home or business, you've come to the right place. At Hydrology Water Solutions, we make high-quality water more accessible by offering top-of-the-line reverse osmosis water filters for residents of Bradenton, Florida, and the greater Bay area. As the trusted local source for residential and commercial water filtration systems, we have the clean and simple solutions you need to feel confident in the quality of your water again.
What Is a Reverse Osmosis Water Filter?
Reverse osmosis (RO) water filtration systems use the power of reverse osmosis to produce top-quality drinking water. These systems filter out minerals from the water source, leaving only great tasting water behind without the use of any harsh or harmful chemicals. When you partner with Hydrology Water Solutions for your RO water filter installation, you'll benefit from a best-in-class system sourced from industry-leading manufacturer Puronics®. These systems are known for:
Providing crystal clear water that is free from odors and discoloration
Creating softer water without the use of an ion exchange conditioner
Being environmentally friendly, as reverse osmosis systems do not use any chemicals
Premium RO System Options
We are proud to offer three exceptional reverse osmosis water filter options from Puronics, including:
MICROMAX™ 8500 – A five-stage system that provides maximum water quality from a low-maintenance package.
MICROMAX™ 7000 – This four-stage water filter is sleek and durable, and it will provide years of performance.
PUR-ALKALINE FILTER – Get healthy water the way nature intended by adding an alkaline system to your RO filter to restore beneficial minerals without the harmful ingredients you don't want.
Learn More About Reverse Osmosis Water Filters
Get better quality water for your property with help from the specialists at Hydrology Water Solutions. To learn more about the reverse osmosis water filters we offer and schedule a free water evaluation and consultation for your home or business in the Bradenton, FL, area, contact us today.